EquiSync Classic vs EquiSync Deepereum
Over a decade ago, we released our highly popular brainwave system, EquiSync Classic. Since then, we have upgraded the program continually, ensuring our deep meditation audio technology stays on the cutting edge. The latest version of the program includes 7+ hours worth of highly optimized downloadable MP3 audio tracks (that you own forever). While Deepereum may be the more robust system of the two, many people, especially those new to the technology, prefer the elegant simplicity of EquiSync Classic.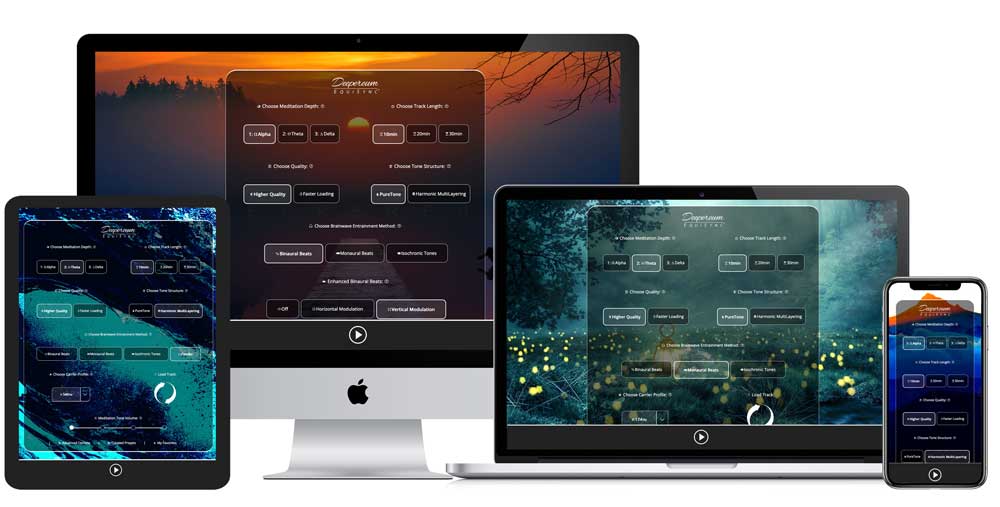 EquiSync Deepereum is the first program on the market that allows you to precisely build, customize, & curate a meditation audio track to your liking. With the program's powerful configuration options (brainwave frequency, entrainment technique, session length, audio quality, soundscape, & more), Deepereum opens the door to thousands upon thousands of potential track combinations. While intermediate to advanced users really love the program, Deepereum is built for everyone.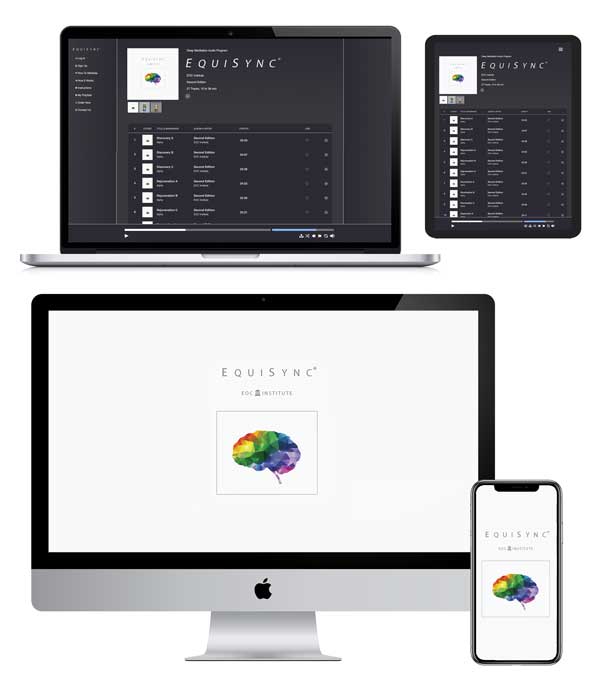 Three Monthly Payments Of:
All Classic Editions
Including Releases:
Latest
,
Ensuing
, &
Initial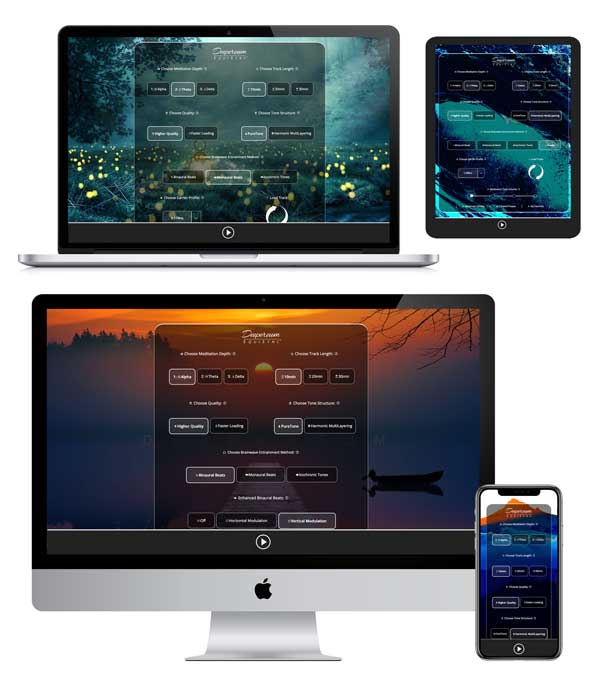 Three Monthly Payments Of:
One Year Full Access
Subscription Renewal Off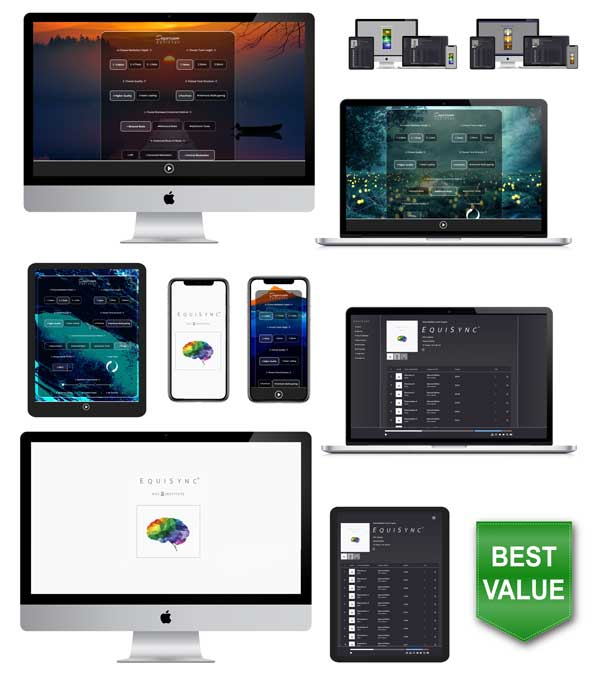 Three Monthly Payments Of:
Classic & Deepereum
Full Access
Best Value
EquiSync Classic: The Full Series I, II, III
EquiSync Deepereum: Full Access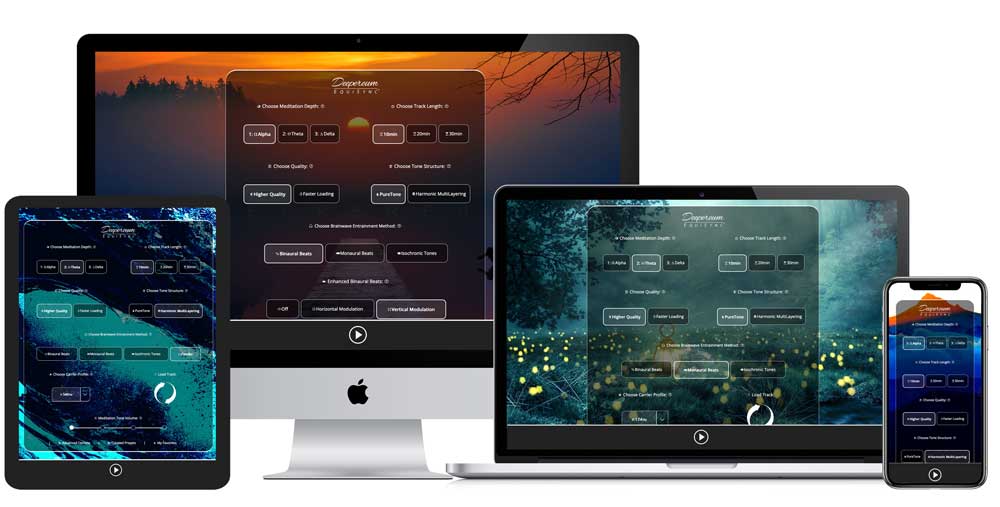 Works On All Devices
100% Money Back Guarantee